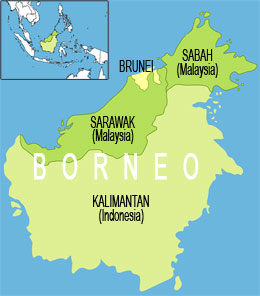 I have lived half a year in Malaysian Borneo (feb-jul 2010) for my internship. I explored the culture, enjoyed Malaysian food and the lifestile. See here my adventures and more information! ENJOY!
1.
Beautiful Pictures From The Sky
2.
PhotoTour: Wildlife Cruise Kinabatangan River & Selingan Turtle Island
3.
Meet The Warm And Kind Sabahan People
4.
My First Volunteering Experience in Northern Borneo
5.
Top 5 of Kota Kinabalu
6.
Exploring The East-Coast of Sabah/Borneo - Part 1
7.
Exploring The East-Coast of Sabah/Borneo - Part 2